Farm Visit
We work at the farm on a daily basis handling the milking and feeding of our goats. Of course, we also look after them with tender loving care.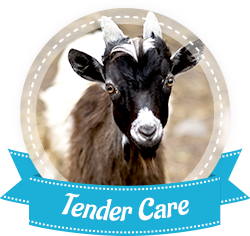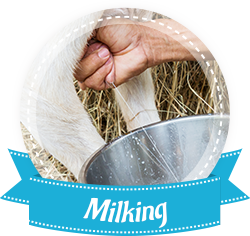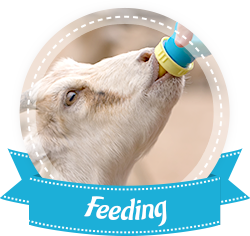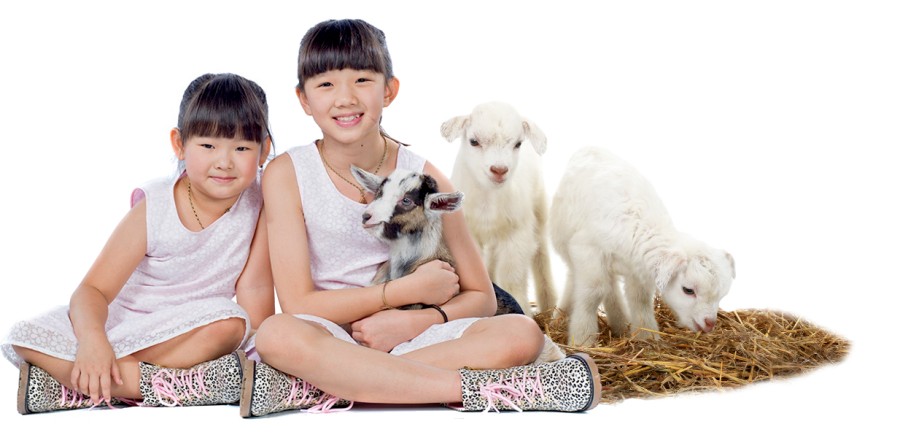 Farm Visit
What We do
Tender Loving Care for Our Goats
Looking after the goats has become Hay Dairies farmers' daily routine. Our goats are kept in roomy large barns with lots of natural light and air.
Goats are by nature sociable, amicable and curious animals and living in such familiar groups help them to milk more consistently throughout the year. When kept in shelter, the goats are also protected from any dangers or health hazards relating to soil borne diseases. It will be easier for the farmers to control their diet and ensure it is fibre-rich, nutritionally balanced for good quality milk.
Milking Our Goats
Milking takes place once a day, in the very early morning till about 10:30am. On average, each goat produces around 3 litres of milk a day only.
You can view the milking process from the time we open for farm visit (i.e. 9:00am) till about 10:30am, taking note that we are closed on every Tuesday (except public holidays). So, rise and shine in the morning, make a trip down to the arms of nature and enjoy viewing of the goat milking session! This will also be a good chance for you and your family, especially young children to have a real and close up experience of the animals in action.
Feeding Our Goats
The goats in Hay Dairies are fed with Alfalfa Hay from United States which is high in protein, minerals and is free from Genetically Modified Organism (GMO).
We also complement our goats' diet with a special feed from Australia that is based on grains, vitamins, minerals and is free from Genetically Modified Maize (GMM).