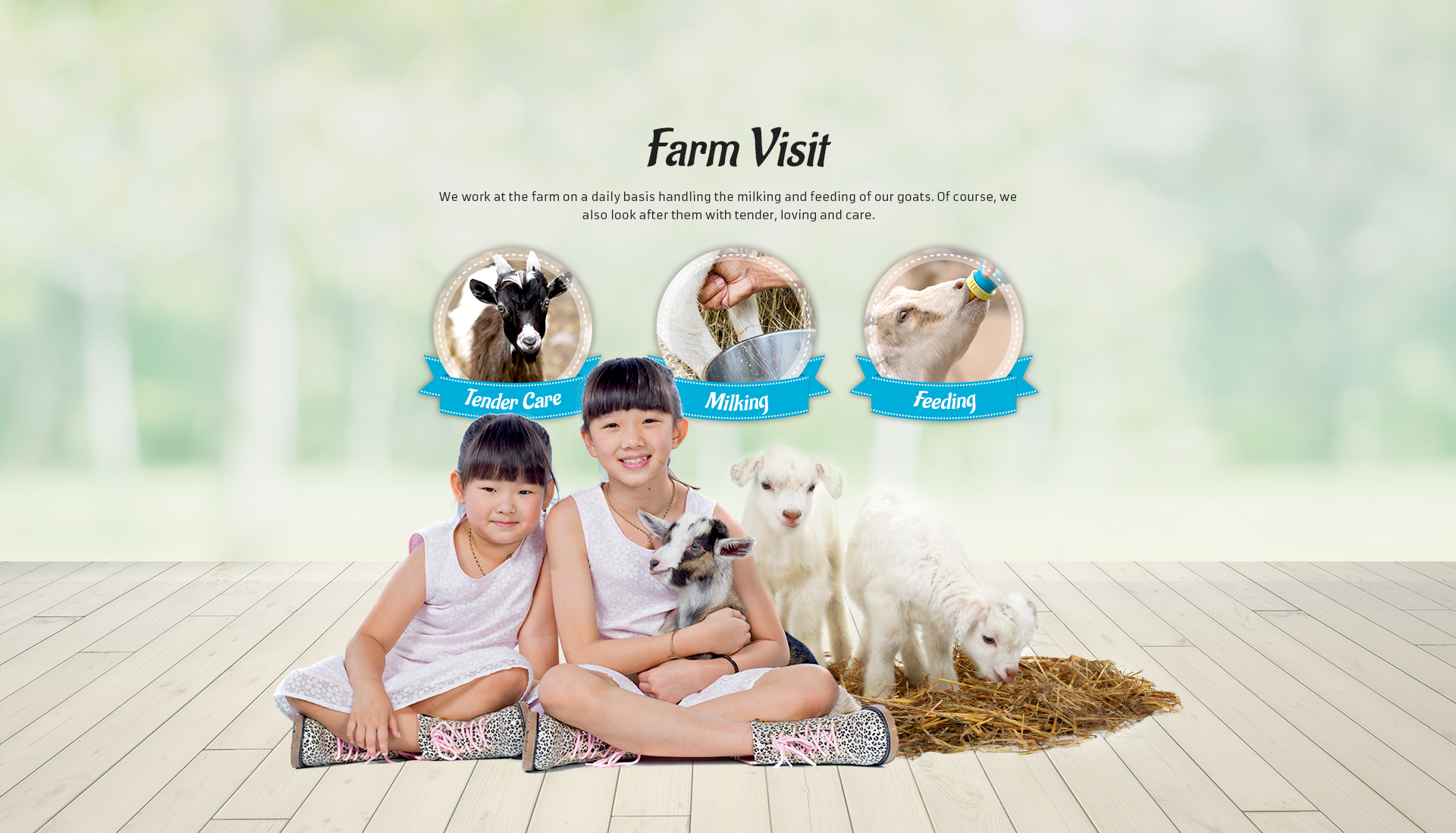 Rise & Shine!
* Public can still walk in to the farm for a free and easy tour, adhering to the current government stipulated safe distancing rules *
Bring your family and loved ones to Hay Dairies Goat Farm for an experience of how we operate a farm, right here in Singapore! If this is your first time to Hay Dairies, we encourage you to come between 9:00am to 10:30am so as to have the opportunity to view our goat milking session.
You will see how our experienced goat lovers (aka farmers & workers) milk the goat and how orderly the goats are during the milking session – these smart animals actually queue up patiently and know each of their "rightful place" at the milking parlor!
Families and individuals of a group less than 10 people can walk-in to the farm and enjoy a free & easy tour around our premises (prior booking is not required). When you arrive at Hay Dairies, here's what you can explore:
Viewing of the goat milking process is available on an ongoing basis from 9:00am to 10:30am
Walk around the farm premises at your own pace, observe the goats lazing around in their barns comfortably or looking out of the barns curiously
Purchase Alfalfa Hay (SGD 5.00 per packet) at the farm and have a hands-on experience of feeding the goats. The goat barns and goat feeding areas are available to the public from 9:00am to 4:00pm (purchase of Alfalfa Hay available until 3:00pm).
Purchase fresh goat milk directly from the farmers
Purchase souvenirs such as Hay Dairies cotton shopping or drawstring bag, handmade goat soap etc
Farm is closed on every Tuesday (except public holiday) and general public will not be allowed to visit the farm
If you are visiting on Saturdays, Sundays or Public Holidays, do note that the peak hours is typically between 9:30am to 11:00am
For groups with 10 or more people, prior booking is required. We apologize that any group with 10 or more people without a booking will not be allowed to enter
The management does not hold any responsibilities against losses, damages or injuries
One month prior to visiting Hay Dairies, visitors are not allowed to visit any of the cow farms due to hygiene reasons